Lipari School on Computational Complex Systems "Mapping the World, from open data to crowdsourcing and bottom-up society: models, algorithms and applications"
Date: 
Sunday, 2015, July 12

to

Saturday, 2015, July 18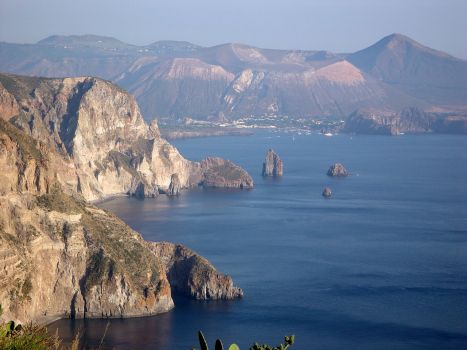 This summer school will provide opportunities to collect experience with modern data analysis, in particular Big Data analytics. This includes subjects such as how to mine data in the Internet and data of Social Media. Moreover, participants will be able to work with us on the Planetary Nervous System. The Planetary Nervous System is a large-scale distributed research platform that will provide real-time social mining services as a public good. Existing Big Data systems threaten social cohesion as they are designed to be closed, proprietary, privacy-intrusive and discriminatory. In contrast, the Planetary Nervous System is an open, privacy-preserving and participatory platform designed to be collectively built by citizens and for citizens. The Planetary Nervous System is enabled by Internet of Things technologies and aims at seamlessly interconnecting a large number of different pervasive devices, e.g. mobile phones, smart sensors, etc. For this purpose, several universal state-of-the-art protocols and communication means are introduced. A novel social mining paradigm shift is enabled: Users are provided with freedom and incentives to share, collect and, at the same time, protect data of their digital environment in real-time. In this way, social mining turns into a knowledge extraction service for public good. The social mining services of the Planetary Nervous System can be publicly used to build novel innovative applications. Whether you would like to detect an earthquake, perform a secure evacuation or discover the hot spots of a highly frequented city, the Planetary Nervous system makes this possible by collectively mining social activities of participatory citizens. See
http://www.nervousnet.ethz.ch
http://futurict.blogspot.ch/2014/09/creating-making-planetary-nervous.html
for more information.
Speakers
Michael Bernstein Crowdsourcing a Meeting of Minds, Stanford, USA
Vincent Blondel (to be confirmed) Université Catholique de Louvain, BE and MIT, USA
Fosca Giannotti Big Data Analytics and Social Mining CNR, Italy
Andreas Krause ETH Zurich, Switzerland
Guest Speakers
Dirk Helbing Creating the Internet of Things as a Citizen Web, ETH Zurich, Switzerland
Rosario Mantegna Proximity based networks and statistically validated networks in social and economic systems, Central European University, Budapest, HU and University of Palermo, Palermo, IT